Client Case Study – Trium Cyber Syndicate 1322
Speed to market
Asta supports Trium's unique approach and expertise in cyber risk management while also bringing new US risks to the Lloyd's market.
Trium Cyber Syndicate 1322 – the ambition
Despite top-line growth in recent years, the cyber insurance market had experienced significant challenges all along the value chain and needed a new paradigm to ensure long term sustainability and management of accumulated risk.
Backed by world class sponsors and advisors, with extensive insurance, cyber and Lloyd's experience, Trium aimed to deliver to the market significant cyber underwriting experience and fresh capacity at a time of critical need.
Cyber pain points
Limited understanding of a continuously evolving peril.
Challenging to assess and validate exposure and risk.
Immature risk quantification tools for portfolio exposure management.
Lack of emphasis on pre-incident risk protection capabilities.
Insurers solving yesterday's problems and unprepared in addressing burgeoning threats.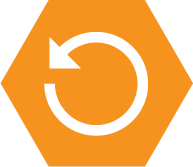 The Trium response
Trium is led by an experienced executive team with nearly 30 combined years of profitable cyber underwriting and portfolio management. The team were the first in the industry to obtain advanced network and information security designations, demonstrating their unparalleled commitment to technical acumen and robust risk selection processes. Additionally, Trium's Technical Advisory Board delivers valuable intelligence from both the public and private sector; helping to inform Trium's risk and exposure management functions.
This experience supports Trium's strategy aimed at solving the problems faced by the cyber insurance market:
Battle-tested underwriting methodology iteratively developed by a pair of industry leaders with over fifteen years of successful performance in the cyber market.
Complementary risk management advisory services that incrementally improve the security posture of clients, curated and administered by experienced cyber security experts, reducing risk for the insured.
Customised, real-time loss mitigation services provided in close coordination with world-class vendors, enabling rapid claims decisions and driving favourable loss outcomes.
Josh Ladeau
CEO
Josh is among the most experienced underwriters in the industry, with nearly 20 years spent underwriting and over 14 years dedicated to cyber. He was the first underwriter to obtain a Certified Information Systems Security Professional designation (2013), evidencing his early recognition of the importance of technical acumen.
---
30
combined years of profitable cyber underwriting and portfolio management
---
Jeff Bores
CUO
Jeff is a seasoned insurance professional with over 14 years of industry experience. The vast majority of that career has been spent underwriting and assessing cyber risk, from small to medium enterprises through Fortune 100 organizations. Jeff has held a Certified Information Systems Security Professional designation since 2014.
The Asta platform – delivering for all stakeholders
In mid-2022, Trium's sponsor, Pelican Ventures, began working with the Asta Business Development Team and in September 2022, in principle approval was granted by Lloyd's to establish Trium Syndicate 1322. The syndicate began underwriting in January 2023, marking the end of a process which saw the Asta team deliver critical and ambitious speed to market in just seven months.
Delivery
Asta and Trium secured "in principle" approval from the Lloyd's Council for the creation of Trium Syndicate 1322 on 13th September 2022.
Syndicate 1322 is fully managed by Asta and final approval was secured to commence underwriting business incepting January 1st 2023, following an Asta-led accelerated approvals process.
The new syndicate will target gross written premiums for 2023 of c.$50m with a phased business plan designed to deliver new offerings, further growth and profitability over three years and beyond.
Capacity is provided by Pelican Ventures, third party capital and QS Reinsurance.
Establishment of Syndicate 1322 further enhances Asta's credentials as a key partner for innovative new entrants to the Lloyd's market.
Asta's platform delivers key objectives for Trium and Lloyd's
Lloyd's
Introduction of a new Specialty Syndicate, underwriting and managing profitable business not currently in the Lloyd's market via a US-based Service Company.
Adding global diversification to Lloyd's capital base from a top-tier sponsor seeking to address a growing market need.
Differentiated cyber insurance proposition:

Seasoned executive team with deep cyber insurance experience rooted in cybersecurity proficiency and best practices.
Demonstrably disciplined cyber underwriting approach that leverages technical underwriting rigor while commanding appropriate and sustainable rates.
Active engagement to improve insureds risk exposure by prioritizing and incentivizing use of advanced, pre-incident risk management services.
Trium
Trium's Sponsor, Pelican Ventures, already participates at Lloyd's and views the Lloyd's regulatory and capital regime as a gold-standard platform.
Lloyd's reputation as a specialty underwriting leader.
Lloyd's thought leadership on cyber risk and appetite for best-in-breed cyber exposure.
Globally recognised brand and US E&S License.
Flexibility to eventually expand Trium's offerings and market share globally.
Robust capital regime and progressive capital structuring options conducive with third-party capital management.
Commentary
"Lloyd's provides the ideal platform for Trium. Alongside the obvious advantages of Lloyd's licences and agency ratings, we will benefit from its global position as a specialty underwriting leader, thought leadership on cyber risk, appetite for best-in-breed cyber exposure, and the globally renowned Lloyd's brand."
Josh Ladeau
CEO
"The launch of Trium provides an opportunity to make a focussed play in the demanding cyber risk market and gives customers a credible alternative in a line of business which requires expertise. With Asta's support the Trium team has been able to plan and launch an underwriting operation in just a few months, in response to clients' urgent need for highly-rated specialist cover delivered by experts."
Lorraine Harfitt
CEO
Highlights
Trium Syndicate Entry to Lloyd's timeline
"The Lloyd's approval process was quite rigorous, and we were fortunate to have the support of Pelican Ventures, Asta and others to help us navigate through. While challenging, that stringency is some of what makes it a privilege to be part of Lloyd's."
---
Key Achievements
Asta's tried and tested syndicate management and oversight framework provided a considerable timing and speed to market advantage during Lloyd's due diligence.
In-house expertise put Asta in a unique position to introduce Trium's unique proposition and help decision makers understand its benefits for the market.
Unrivalled depth of resource pool meant that Asta was able to quickly scale up project resourcing as required to deal with Lloyd's requests and hit the target timeline.
Longstanding relationships across Lloyd's ensured Asta could deploy the necessary knowledge and advocacy for Trium throughout the approval process.
Asta's independent model provided Lloyd's with the additional comfort that Asta's designed control framework would appropriately manage the interests of the syndicate and the MGA.
Trium Syndicate 1322 delivers in-depth experience, subject matter expertise and a unique approach to underwriting and managing Cyber risk. Access to US risks through long-standing relationships introduces new, accretive business to Lloyd's.