Jill Frances
Active Underwriter,
Victor Syndicate 2288
Q. Late last year you were appointed Active Underwriter of Victor Syndicate 2288. How does this role differ from your role as MD of Victor's MGU?
A. As MD of Victor US my focus was on building a healthy working culture for our staff and a profitable business for all our stakeholders. Victor Syndicate 2288 is all about doing the same things – building a healthy profitable syndicate for our capital providers and creating value for both Victor and the Lloyd's franchise, whilst actively committing to the market's cultural transformation programme. As for my team in London, we are a small team by design, but I know that five minutes away I can find the great people at Asta. Their expertise and support are enormous assets for our syndicate – and they help translating the unique Lloyd's language of acronyms too!
Q. You have a strong background in tech and cyber security in particular. What are the biggest emerging risks and trends we should look out for in 2020?
A.  In the early 2000s I worked with The White House Cyber Security Task Force where we first saw the emerging risks of the internet and the technology we use today. IOT such as Smart TVs and Alexa are great innovations, but they present risks to personal data security that aren't yet fully understood.
The use of AI to enhance malware and attack IT infrastructure and frameworks – particularly for small businesses – are an increasing threat.
For insurers, quantifying first and third party risk is still a big unknown – losses from Personally identifiable information (PII) breaches for example, whilst attracting a lot of publicity, haven't fully materialized as definable or predictable damages – and most insurers are 'silent" on their coverage. It's good to see the PRA promoting the removal of ambiguity and non-affirmative coverage, and that Lloyd's is taking the lead on this.
Q. How do you see Victor's role in the Future at Lloyd's?
A. The Victor model of using technology to streamline the underwriting process and using data for risk selection and pricing is highly complimentary to the more efficient, technology-enabled operating models that are critical to the Future at Lloyd's. Since we have no London infrastructure or Lloyd's box presence by design, Asta's support is also crucial – they provide everything we need to support our underwriting and grow our business cost-efficiently.
Q. What does Victor do to ensure women have the opportunities to develop their careers?
A. After a short sabbatical, I returned to lead one of the most diverse teams I've ever worked with – Victor US have people representing 45 different countries around the world. I was honoured to be a co-founder and lead Victor's Women's network which gave me the freedom to promote not just the interests of our women, but also to work to break down the unconscious bias that can otherwise hold our business back.
Q. How does Victor keep its clients happy?
A. Like everyone else we're committed to excellent customer service, but the "promise to pay" claims is what matters most, and one that has been at the heart of Victor since we started in 1957. Equally important is the choice we give our clients in the proportion of risk they can sensibly self-manage and how much they should transfer to their insurer. We do this by educating clients on risk management and loss mitigation – playing back the lessons learned from claims through webinars, seminars and face-to-face meetings.
Q. You've been living in London for five months. What are the best and worst things about our capital city?
A. The diversity of people, languages and food on London's streets is just incredible. Spitalfields market is just around the corner from my new home – and whether you are meat-eater or vegan, there is a wonderful choice of food from Ethiopia, Vietnam the Caribbean – and beyond.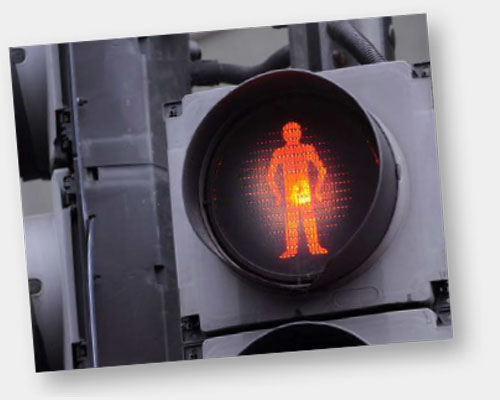 The jaywalking is also incredible! In Manhattan you wouldn't set so much as a foot in the road on a red light, but here, everyone steps into traffic without a care in the world. It seems such a dangerous, but somehow admirable, thing to do. I see it as the Brits one act of defiance in a world ruled by health and safety!
Q. You've studied extensively abroad. What were the most important lessons you took from your studies?
A. Taking time out to study for an MA in Organisational Leadership taught me a lot about myself and the world around me. As a lone female traveller I frequently ventured outside my comfort zone and quickly learnt to rely on my instincts. After three months of staying with local families in Central America I am now fluent in their culture and food – my Spanish improved too. With two years in Northern Ireland, I saw first-hand how conflict resolution is about seeing the world through the eyes of other people and being open to different perspectives. It also made me realise how fragile peace can be and how quickly conflict can happen.
Q. What's currently at the top of your "to-do" list?
A. My number one priority right now is to successfully upload a bordereaux into DA SATS! After that, it's to travel the world – I'm lucky to work in a global company which provides opportunity to travel for work and play. So far I have been to three of our seven continents – I hope to reach all 7 some day. I also want to explore the US more. Whilst I was born in Wisconsin (Go you Packers Go!), lived in Chicago for many years and visited 48 of our 50 states – there are still many places I want to see. We have 56 National Parks so they should keep me busy in the years ahead!
Q. Where would we find you on a typical Sunday?
A. In the Yoga Studio or enjoying live music – preferably both! Either of them provide that rare opportunity to meet like-minded people and to appreciate the simple and beautiful things in life.
We use cookies to ensure that we give you the best experience on our website. Click agree to proceed and accept our use of Cookies as described in our Privacy policy.