Q. How does work generally (and working from home in particular) affect your mental wellbeing?
PB. I think we all go to work to do the best job we can do. Those expectations of yourself can sometimes affect your mental wellbeing because there are factors outside your control that can impact your day such as changing deadlines or client requirements. A nice, calm, simple day can change suddenly and people can react differently to that. That comes with the territory in any job, but if it starts to become the norm, I know from personal experience that it can have a negative impact. And as I've progressed my career and been promoted into senior management, there are fewer people you can turn to for support.
Covid has obviously affected everyone and whilst working from home has obvious benefits, I've personally found it hard to take a break or know when to stop working – before the clocks went forward this year I'd often find myself in the darkness looking at my computer screen and wondering how I hadn't managed to get out of the house for the entire day.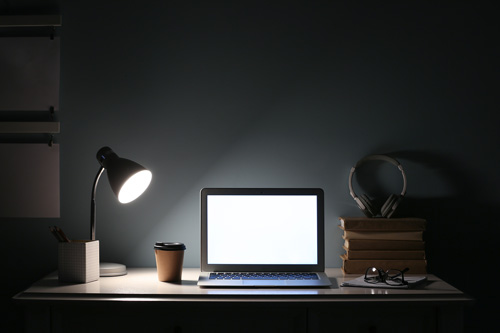 PP. I'm a perfectionist, setting myself unrealistic standards that constantly shift. Even the most basic tasks I see as a challenge. That can be hard to manage in the best of times. During lockdown that got even harder as my "To-do" list - with no boundary between work and home – was a visible constant in my day. In the office, you would at least have a break – whether that was to meet a friend for coffee, or chat with colleagues in a break-out area – but at home that's much harder and you have to be careful not to over-work or beat yourself up for not having completed everything.
I joined Asta last summer just as the pandemic was in full swing and the thing that surprised me the most was just how much trust was given to staff to get on and do the job. In previous roles working from home was a "perk" and something that was heavily monitored – even at senior level. Whilst Covid forced this on most employers, it would have been very easy for Asta to have been heavy-handed when it came to managing people, but they've provided an environment where people feel both trusted and empowered. The positive impact this then has on wellbeing can only be good for staff and the business as a whole.
Q. What other impacts of COVID have you experienced and how have you dealt with those specifically?
PB. We'd only been in lockdown for 6 weeks and we very sadly lost one of our colleagues to Covid. That was when the situation hit home and I was put in a position that even the best management course could not have prepared me for. Telling colleagues and clients was one of the hardest things I've ever had to do, especially remotely. In a way though, talking about it helped me deal with my feelings and also made me realise what was important to me. As a team, we were hit hard both emotionally and from a work perspective, but the way we all pulled together to support each other was amazing. I learnt that what I thought were working relationships with colleagues had become good friendships that not only saw us through the shock and stress of that time but have endured ever since.
Some team members needed more support than others and in a way that helped me. We said to take as much time as people felt they needed and as well as having support from Asta's Mental Health First Aiders, everyone else gave Finance "space" for a few weeks. Of course, we still had to get through the work but knowing the support was there – even if it was just a phone call – was reassuring. The next step for all of us is to return to the office in a few weeks and to once again remember our friend and colleague – and just get that first difficult day done.
PP. One of the challenging things about COVID is the different ways people respond to it. My wife is a Doctor so you get a stronger sense than most about what's going on and the terrible impact that Covid is having on people's lives. Having that knowledge can create a "them and us" situation, putting strain on relationships when people have different views on the rights and wrongs of restrictions and personal behaviour. I found the best way to deal with that is to do what I think is right and to not put myself in situations that make me feel uncomfortable.
Q. What tools or support do you use to help with your wellbeing? (Have these changed during COVID?)
PB. Physical fitness is a big thing for me, whether it's running, cycling or figuring out the huge range of programmes on my Peloton bike (it's not just about cardio – you can do yoga and meditation too). If I'm feeling down or my legs ache because I've been sitting for so long, I know I will feel better once I've done some exercise. That's been easier during the lockdown and is one of the benefits of working from home – no dodging London lunch-time traffic or queuing in the gym or for the office shower!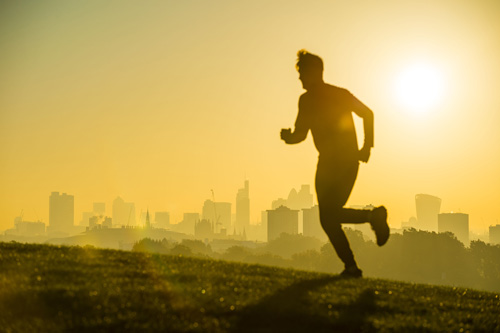 PP. Like Pete, exercise is key although I'm a little less disciplined. I go through phases where I'm either training for the next Olympics or simply doing stand ups from a sitting (on the sofa) position.......! Beyond that music has been very influential in my life and I enjoy everything depending on the mood I'm in. I used to be a chef catering at events like T4 On the Beach and I got to see all sorts of different acts. If I need to concentrate on work though, some 90s Trance music usually helps. On that subject let there be no more said. Or the Calm app is really good as they have playlists for different moods which help me to push out some of the other things that might be on my mind.
Q. What advice would you give to someone who is struggling with their mental health and who feel they don't know how to get - or find it difficult to ask for - support?
PB. For anyone active on social media they will know how it can portray an image of others where their world is apparently perfect and stress-free and how that can potentially make your feelings even worse. So it's important to remember that you're not the only one who feels the way you do. It's also important to do what's right for you – if there is an expectation that you should be seeking help in a particular way, that can add to the pressure, so do what you feel is right at the time. That could simply mean going for a walk or meeting someone for a coffee. It might mean talking to a medical professional, but in my experience, you have to be ready to accept that kind of help otherwise it could be counter-productive.