As a specialist Lloyd's insurer, Syndicate 2525 had been underwriting all aspects of employer's and third-party liability business – including offshore and construction risks – since 2000.
But with their existing managing agency no longer supporting syndicates with third party capital and compliance with Solvency II becoming a priority, a new third party manager was needed to help move their business forward.
Asta: Working closely with the syndicate and Lloyd's
Asta identified three main hurdles to management of the syndicate, and the first of these involved the 2009 Solvency II Directive. As the insurance industry was developing new risk management practices to determine required capital and manage the risk of insolvency, the creation of an internal model to ensure compliance for Syndicate 2525 was a key priority.
The second issue was the fact that the syndicate was supported by traditional members with tradeable capacity. This meant that all members had to be consulted and their agreement sought before migration could be completed.
The final hurdle focused on the syndicate's staff and culture. Staff were employed by the current Managing Agent, so a full TUPE transfer was necessary to ensure continuity of their terms and conditions of employment and maintaining the existing culture of the syndicate was a priority for the 2525 management team.
Delivering a successful outcome.
A key part of Asta's work involved building the syndicate's Solvency II framework and internal model. The team engaged with underwriters to ensure modelled results were an accurate reflection of their class of business. This information was then used to quantify and rank the risks faced by the business.
Once the model was in place, an independent review and validation was carried out as the final step before approval, thus avoiding any penal capital charge for syndicate members. Syndicate 2525 has offices in London and Leeds, and an enviable reputation for staff retention and morale, so managing the successful transfer of their people was vital. It was also important that everyone involved in the new structure bought into a culture where collaboration and partnership are values shared by both organisations.
Asta's approach of working closely with the syndicate's management team while liaising with Lloyd's was the key to success, and smoothed the path to approval.
Setting a steady course for growth and profitability.
Asta's oversight has helped maintain a robust operating framework and combined with strong underwriting discipline, this has enabled the business to maintain a steady course and consistent profitability. Agency costs have reduced proportionately through improved processes and the cost efficiencies a third party managing agent can bring, allowing 2525 to continue to operate as a small specialist Lloyd's syndicate in an increasingly complex regulatory environment. Over the last eight years, the syndicate's capacity has grown from circa £40m to £80m.
With continuity of capital support being essential to developing the syndicate's future plans, stable long-term management provides a secure environment for the capital providers who have supported the business from day one.
All of this enables Syndicate 2525 to look to the future with confidence while ensuring its reputation for profitability and steady growth is maintained through its continued partnership with Asta.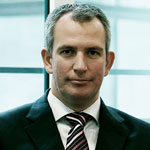 Keith Nevett has worked for Asta for over 20 years and is responsible for the Integration and Migration timetable of Asta's client base in addition to the management of current and prospective client relationships. Keith has worked and advised on 11 new Lloyd's start-ups and 8 syndicate migrations in the last 7 years and has been integral to the success of these achieving approval from both the PRA/FCA & Lloyd's. In 2006 Keith completed an MBA in project management from Henley Management College.
Prior to working in the business development team he worked in a number of operational and project management roles within Asta.