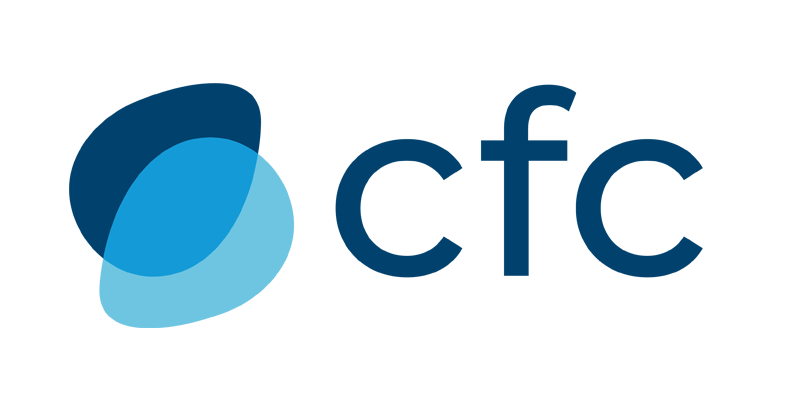 Matt Taylor
Chief Performance Officer,
CFC and Active Underwriter
Syndicate 1988
Q. Lloyd's is transforming the market through the Future at Lloyd's programme. As a technology-led business how much did that influence your choice of Lloyd's as a platform to help drive CFC's growth?
MT: People know we are a tech and data led business and that fits well with Lloyd's drive to revolutionise the market and make it more efficient. All of our tech is developed in-house with around 20% of our people working in IT. This focus ensures our underwriting, claims and accounting data provides us with the analytics and intelligence needed to inform decisions and drive our growth. We should be a very good test case for Lloyd's in how they're going to get data moving around the market. The last 18 months of remote working accelerated that and highlighted the importance to Lloyd's of "lack of paper" in order to compete. Away from the tech, Lloyd's global reputation and financial rating offer huge advantages to our business.
Q. From conception to launch, the establishment of Syndicate 1988 took just 6 months. How important was it for you to have Asta driving the process and securing approvals for you?
MT: Everyone knows Asta is the pre-eminent third party managing agent at Lloyd's and given the timeframe we had and our objectives in terms of the scale we want to achieve in the first two or three years, they were the natural choice as partner. While we know Lloyd's well as a coverholder, the Asta team had relationships with the right people and a proven ability and expertise to navigate quickly through the entry process. That was massive and we wouldn't have got it done otherwise.
Q. Culture is extremely important to CFC. How much did that influence your choice of Asta as your partner to enter Lloyd's and beyond?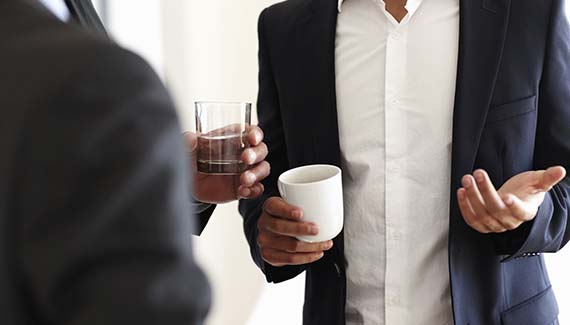 MT: We think of ourselves as a pretty entrepreneurial and passionate bunch who like to get things done and if we didn't see similar qualities in the people at Asta it just wouldn't have worked. They are a good group of people and were very easy to work with right from the beginning of the process – from the business development team all the way through to Exec level. Asta were fundamental to the process and very much remain an extension of the CFC team.
Q. Syndicate 1988 operates "virtually" – what does that mean?
MT: We don't have a box at Lloyd's and we have very few staff involved day-to-day on the syndicate. However, that doesn't mean we're not focused on its performance or governance. As well as being Active Underwriter for 1988 I'm also CFC's Chief Performance Officer, giving me a unique view across the whole business and a focus – where and when needed – on the syndicate. The partnership with Asta also plays a key role with that extra pair of eyes on underwriting management and their experience of governance and oversight ensuring we meet Lloyd's and regulatory requirements. Maintaining de-lineation and oversight of the split in responsibility between the syndicate and our MGA platform is also crucial.
Q. How will you measure success at CFC Syndicate 1988 in 5 years' time?
MT: I think we'll see the syndicate become a more meaningful component of the overall capacity of CFC. The initial follow line on CFC's binding authorities will increase over time and that doesn't just mean the syndicate will grow, it also means that the new capacity we're bringing into Lloyd's will act as a transformer for the market as it takes on a greater share of underwriting risk from our portfolio.
We've achieved around 30% organic growth year-on-year and we believe this, rather than acquisition for top line, builds a better business. We see no reason why that can't continue – there's a lot of runway in cyber and emerging risks where market penetration is still relatively low, and those areas will continue to develop. Of course, any growth is dependent on the right terms and conditions being there as a platform to support profitable underwriting.
Q. What does the immediate future hold?
MT: Post-Covid I see remote working continuing to a degree across the market. For us, the camaraderie and the cross-pollination between underwriting teams and the middle and back office is unlike anything I've seen in my career and that unique culture will be key to our long-term growth. We're a vibrant bunch – even those of us who came of age in the 80s' – and the younger ones particularly, actively want to get back into the office.
Group-wide we now have Graeme heading up CFC in London with Dave stepping into a role focused on investor relations, financing and geographical expansion – all those things that are about building a prosperous future for CFC. We're already onshore in the US through an admitted program. Lloyd's gives us the capability to go further.
Q. As an Actuary, what challenges does cyber, and other emerging risks pose to the profession?
MT: We're well known for cyber and with over 60000 policyholders and experience of thousands of cyber claims, we have the depth and breadth of granular data that enables us to manage in real-time our day-to-day underwriting exposure and performance. We run our SME business like a personal lines portfolio so we can look at performance in real time, rather than waiting 24 or 36 months for that data. That for me is really exciting.
Recently we've seen cyber move much more towards first party claims and as time goes by, we've also seen some of the modelling predictions to be a little over-blown in the tail. The Microsoft Exchange Proxy Login and the Kaseya ransomware issues are two examples of where the predictions failed to materialise. Our own data from those incidents is helping us think about those relatively short 1 in 10 or 20 return periods in our systemic modelling.
Building up the data set obviously takes longer in new areas of emerging risk. We've been in IP for a long time and as many companies are still implicitly taking IP asset risk on to their balance sheet, it's an area of growth we're watching closely. eHealth has also seen rapid growth over the last 18 months with healthcare providers delivering their service remotely more than ever before. We've developed a product specifically to protect the cyber exposures associated with the digital healthcare industry.
Q. What are the three biggest emerging risks to watch out for over the next 12 months?
MT: If you go back three years or so cyber was all about theft of funds but as I've mentioned, our SME portfolio has seen a shift toward ransomware attacks and specifically extorting for data that's been exfiltrated, or systems that have locked out people's access through infiltration. It's a question of where that is going next and how quickly. Machine learning that enables us to overlay mechanisms onto our broader datasets will allow us to spot trends and correlations you wouldn't necessarily see using traditional techniques. This in turn means we can react appropriately on policy terms and conditions and pricing. Without this level of data you can't compete in that space because it is so fast-moving and let's face it, the criminals out there are every bit as entrepreneurial as we are.
Q. If you weren't Active Underwriter of Syndicate 1988 what would you be doing?
MT: As a boy I always dreamed of being an astronaut and maybe that's more of a reality now that Elon Musk has started taking people on missions where no-one has recently gone before. I just need a friendly billionaire to call me up and make it happen for me!
We use cookies to ensure that we give you the best experience on our website. Click agree to proceed and accept our use of Cookies as described in our Privacy policy.