As the Middle East and North Africa (MENA) region enjoys an economic revival, the increasingly positive regulatory environment offers a wide range of opportunities for the global P&C (re)insurance market.
In response to these, in 2017 Asta backed the launch of Dubai- based MGA Arma Underwriting. This changed the way in which (re) insurance solutions are delivered within the region.
Unrivalled experience and expertise
Arma stands out in a market that's suffering from a shortage of local talent and technical expertise. Collectively, the MGA's team has the breadth of experience usually found only in multi- nationals or global hubs, and Arma combines this expertise with personal service delivered from their Dubai offices.
The team is highly qualified with an intimate knowledge of the region, a reputation for providing clients with innovative (re)insurance solutions, and strong technical and actuarial expertise. The team also has an unrivalled track record of underwriting both complex facultative risks and large portfolios.
All of this means that Arma has a growing reputation in the region as a "go to" partner for brokers and cedants who wish to improve the performance and growth of their business.
The Asta team in action
The support provided by the Asta team was instrumental to the success of the launch. The expertise of the team involved covered a range of disciplines from underwriting management and regulatory compliance, to company secretarial, finance and IT.
The team at Asta recognised that while a project management framework was needed to manage the launch, this had to allow for cultural nuances, a different regulatory regime and the operational challenges of establishing a business in a new territory.
The regulatory challenge was considerable. Securing Lloyd's approval was well-trodden ground for Asta, but much work was needed to provide assurance to Lloyd's that the MGA would adhere to underwriting minimum standards. For the DFSA, anti-money laundering and sanctions were key areas of focus and there were other differences in rules and regulations that presented unique challenges to the Asta compliance team.
On the road to success
From their base in Dubai, Arma is ideally placed to distribute its offering to over 4000 brokers, cedants and insureds in the region, thus achieving a wide and diverse geographical spread of business, underwritten and managed on its doorstep.
The key to Arma's success lies not only in its expertise and underwriting capability, but also in the belief that by working closely with clients they can deliver high quality solutions that improve the performance of their business.
The launch of Arma broke new ground for Asta. Not only was it a powerful proposition for an emerging market, it also brought a high level of risk in delivering the infrastructure and governance necessary to put the business on a sound footing.
Even though it is still in its start-up phase, Arma trades across multiple lines of business, and has delivered $13m GWP from a standing start. All this while building additional underwriting capacity to enhance existing lines, support new products and drive growth towards GWP of $20m in 2019. Asta continues to support Arma as it continues along the road to success.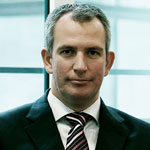 Keith Nevett has worked for Asta for over 20 years and is responsible for the Integration and Migration timetable of Asta's client base in addition to the management of current and prospective client relationships. Keith has worked and advised on 11 new Lloyd's start-ups and 8 syndicate migrations in the last 7 years and has been integral to the success of these achieving approval from both the PRA/FCA & Lloyd's. In 2006 Keith completed an MBA in project management from Henley Management College.
Prior to working in the business development team he worked in a number of operational and project management roles within Asta.