As attendees at BIBA this year will see with their own eyes, MGAs are still hugely popular.
Insurers remain attracted to the specialist product, geographic expertise and distribution that MGAs can bring to their business. Investors continue to see MGAs as a low-cost entry point to the insurance market with the prospect of quicker and greater returns on capital than traditional investments. And with the high multiples achieved in recent acquisitions you can understand why entrepreneurial underwriters see their own MGA as a path toward success and personal reward.
But the landscape is changing for MGAs. Ever- increasing regulatory requirements, high insurer expense ratios and the rise of InsurTech are all challenging the MGA model.
MGAs are under pressure to deliver more to the value chain
Insurers are becoming far more selective about the capacity they provide to MGAs. Market-wide performance reviews have moved profitability and expense ratios to the top of the agenda. And if insurers are to reduce costs, it's no longer enough for MGAs to just offer their traditional strengths of underwriting expertise, product innovation and distribution.
MGAs are increasingly expected to have wider capabilities such as actuarial and analytical assessment, regulatory compliance and underwriting and claims oversight. But building in-house teams to operate this broad range of functions can be expensive for established MGAs and may prove impossible for start-ups.
However, with the right support from a flexible and expert partner, many of these functions can be managed cost-effectively, leaving MGAs to focus on what they do best, and where they provide the most value: underwriting and distribution.
Economies of scale are key. An established and efficient infrastructure combined with long experience of managing multiple types of insurance business with different needs can make all the difference to the long-term viability of an MGA. Providing the right resource to an MGA specifically where it is needed can reduce cost without compromising on the quality of delivery or the expertise offered – whilst demonstrating good corporate governance and oversight to regulators.
Support throughout an MGA's business lifecycle is crucial for long-term growth
The ability to foster close working relationships with MGAs, their investors, and other stakeholders, is crucial to identifying the best route through their start-up phase and beyond. The right partner should have the necessary depth and breadth of experience and market knowledge to advise MGAs at any point in their lifecycle. They should also have a culture of support and always stand ready to be their strongest advocate during good times and bad.
Entrepreneurial underwriters seeking to establish a new MGA ideally need a "plug-and-play" service that enables them to set up quickly and start trading. Expert advice on drafting and presenting a realistic and compelling business plan to potential investors and capacity providers is increasingly important as both become increasingly selective about who they back. Done well, this can get a new MGA up and running quickly or transform the fortunes of an existing MGA.
The right partner will also provide genuine and valuable support in many other areas. Premises, IT, and HR services can be expensive headaches for start-ups, but managed effectively the cost of these services can be significantly reduced, and the time-to-market shortened.
InsurTech threatens to disrupt the market and create opportunities
The rise of InsurTech is both an opportunity and a threat to MGAs. Some of the more recent MGA launches are founded purely on new, disruptive technology, enabling faster go-to-market for products, reduced cost through process automation and an improved customer experience for new and emerging types of insurance buyer. Other MGAs are partnering with InsurTechs to combine innovative technology with underwriting expertise and established distribution channels to create powerful propositions that could transform the market.
In either case, managing the infrastructure that supports this is critical, and complicated by issues such as cyber security, GDPR and general IT governance. Each plays a key role in ensuring technology remains robust, compliant and secure and supports the business for the future.
Success through partnership
Setting up an MGA and maintaining its position for sustainable growth isn't getting any easier. Having the right support that enables MGAs to meet the ongoing challenges of a fast-changing market and keep their business on track is therefore critical. Choosing the right partner from the outset can not only help an MGA launch and manage their business but also lead the way to long-term success.
Over last the last two decades Asta has helped MGAs, Syndicates and SPAs launch successfully in the UK and overseas.
You can find out more about the solutions we provide by reading our case studies here.Or please feel free to contact me if you'd like to discuss any potential opportunities. K.nevett@asta-uk.com.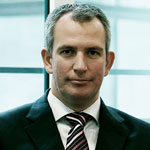 Keith Nevett has worked for Asta for over 20 years and is responsible for the Integration and Migration timetable of Asta's client base in addition to the management of current and prospective client relationships. Keith has worked and advised on 11 new Lloyd's start-ups and 8 syndicate migrations in the last 7 years and has been integral to the success of these achieving approval from both the PRA/FCA & Lloyd's. In 2006 Keith completed an MBA in project management from Henley Management College.
Prior to working in the business development team he worked in a number of operational and project management roles within Asta.