London (re)insurers should be optimistic, despite the gloomy talk that tends to dominate market conversation at the moment. Even with the challenges facing the London market and despite the rigors and regulations, players from all over the world are clamouring for a piece of London's action.
On Sunday morning we announced the launch of OverArk, a new managing general agent (MGA). It's our second such venture after the launch of Pelican last year and demonstrates our commitment to this growing market. We are leveraging our considerable skill base and experience of incubating Lloyd's syndicates so that what we are offering is very attractive to the highest quality MGAs. The acceptance of MGAs as a valuable and efficient part of the insurance value chain, even when they are located in London, has created a great new opportunity.
Underwriters with ideas for unique and viable products and a solid distribution strategy – especially one which will bring new business to London – will find the formation of an MGA almost effortless, especially with the help of an experienced and successful business partner such as Asta. As the leading third party managing agent at Lloyd's, we have a strong track record in launching new underwriting businesses. London has plenty of adventurous capital willing to take the leap and we can help identify and even set up those relationships. This is the way innovation is happening in the London market.
We are also seeing an incredible level of interest in the formation of new syndicates. Alongside the outright purchase of managing agencies by various international investors, we don't think interest in the Lloyd's platform has been higher at any time since the introduction of corporate capital in the late 1990s. True, Lloyd's is more selective these days, but well-capitalised organisations with specialised experience in the insurance sector and – critically – a stream of potential new business to introduce to the market will find that when they are supported by a knowledgeable business partner like Asta, the barriers to entry are far from insurmountable.
So don't let talk about market doldrums, excess capacity, and London inefficiencies ruin your trip to Monte Carlo. We all have plenty of reasons to be optimistic. Instead, use the opportunity to network with the people you haven't caught up with for a while, and maybe work to develop that innovative big idea that has been simmering away in the back of your head for ages now. The time is right – and the help is available – to get it off the ground.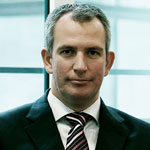 Keith Nevett has worked for Asta for over 20 years and is responsible for the Integration and Migration timetable of Asta's client base in addition to the management of current and prospective client relationships. Keith has worked and advised on 11 new Lloyd's start-ups and 8 syndicate migrations in the last 7 years and has been integral to the success of these achieving approval from both the PRA/FCA & Lloyd's. In 2006 Keith completed an MBA in project management from Henley Management College.
Prior to working in the business development team he worked in a number of operational and project management roles within Asta.